How Easy Is It To Get All This Home-Based Tax Write-Off Information?
Jul 15, 2022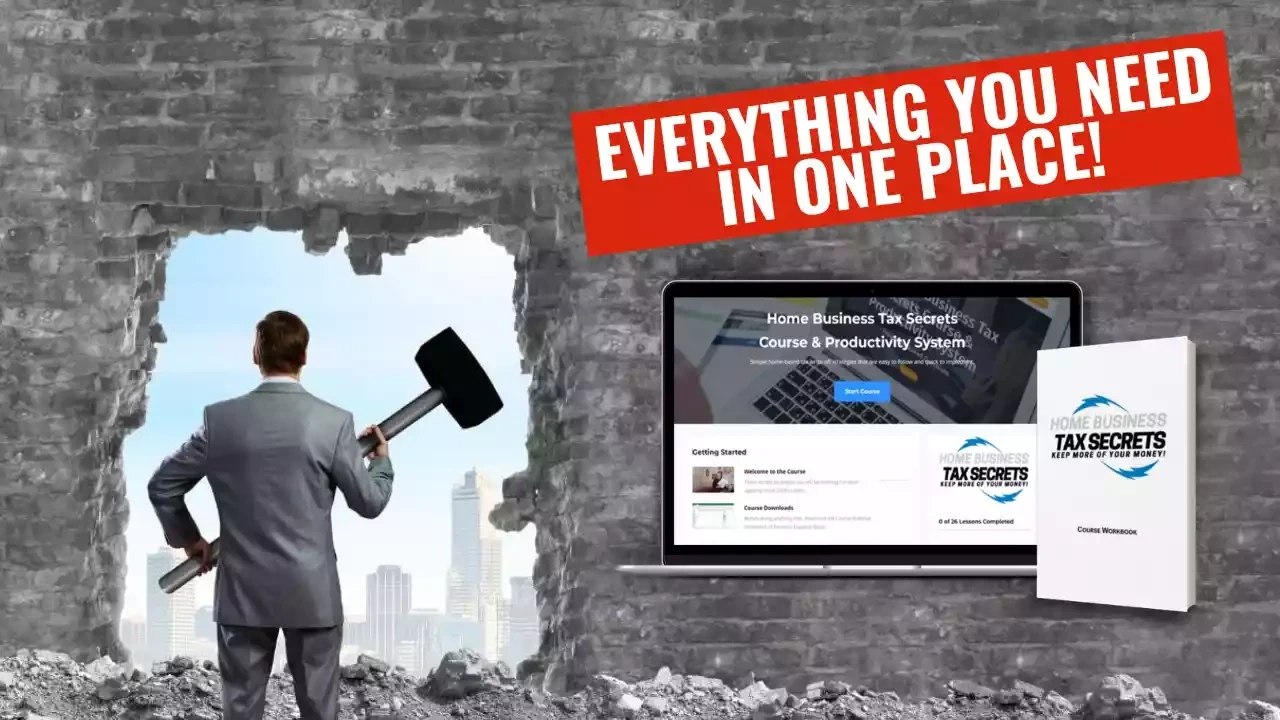 I often get asked "where can I find all this information about home business tax write-offs?"
You could spend hours searching through the IRS or CRA website to find relevant tax information. Interrupting their guides and bulletins,. Then figuring out how it all applies to your specific home business tax situation. If you had questions, call the IRS and CRA to ask them for answers.
Here is where you can find all the details at the government websites:
You could also use Google and search any multitude of sites and sift through the content. But, do you have the time and patience to go down that rabbit hole to figure this out as it applies to your home business situation? There are lots of people who might have few thoughts on what you can and cannot write-off... your own tax preparer for example?
You could then create a bookkeeping system or purchase a software program to manage it all for record keeping purposes. Knowledge is one thing, taking action, applying it in a simplified and bullet-proofing method is another. Nobody likes to get audited later down the road.
My knowledge in this home business tax write-off area has come from well over two decades operating a home business myself. Businesses that include a consulting business, direct sales, online marketing, and even a bricks and mortar business where the office was in my home.
Creation of Home Business Tax Secrets Course & Productivity System
In 2019, after speaking to thousands of people with a home business, I decided it was time to shorten the learning curve for others and give them everything that needed. There was nothing like it on the market for the home business. So I created an online course to teach others and give them the exact information and the tools needed to easily manage their business with simplicity and ease - STRESS FREE!
This is an opportunity to become fully educated on home business tax write-offs in an easy to understand way. As well, the chance to receive some personalized support directly from me.
In 2020, I decided to write a guide book on this topic. The goal was to write a book that was also an easy read, was educational and would leave the reader feeling empowered and confident that home-based business tax write-offs is really so stressful and scary as it seems.
I have seen so many stress over tax season, get bad information (or no information). In fact, I have seen many even be misinformed by the government tax department. Heck, I took Revenue Canada to task and fought them.... and I WON! I proved them wrong. I have seen what seems like 90% of people in business over paying on their taxes! That number was even reported in Forbes Magazine!
I created these information and support tools to support anyone in a home-based business so they can apply them easily – and get REAL documented tax savings right away!
There's been lots of clients who, after reading the book, decided to embrace the online course and coaching, and there are many documented stories of them all savings thousands in tax dollars their first year. Many of them were able to get tax refunds as a results.
In comparison, when considering the time it would take to get all that is needed, this online course program is still the best investment one could make in themselves, versus doing nothing, waste time searching it all out, or simply paying a tax preparer a few hundred dollars to file a tax return based on whatever you give them. We know that tax preparers are just reporting on what you have provided to them.
So many Tax Write-Off opportunities are still missed!
Year after year, it's always the same thing…feeling confused, overwhelmed and stressed about taxes. Perhaps it's time for you to change that?
I understand many are not ready or prepared to invest in themselves to dive in and tackle this area of their business. If that's you, the timing will come someday. We can only put this off for so long. For example, let me introduce you to Alisa Golden from Toronto, Canada and allow her to share her experience.
Take the Mystery Out of Home-Based Business Tax Write-Offs!
The proven system that will simplify your life, save you time, and put thousands of tax dollars back in your pocket!
Get Access